A few of our friends use dog slings to carry their small pets around with them.  We were a little sceptical at first.  But we've always had fit and healthy larger dogs that are able to enjoy long walks.  It was only when we started seeing the benefits of slings for some small dogs and puppies that we realised why they're becoming so popular.  We've put together a post explaining why they're useful and made a few suggestions based on popular items and reviews to help you start shopping.
What is a dog carrier sling?
It's a long piece of material made to carry small animals across the body.  Some look like shoulder bags and others are more of a papoose.  You may have seen parents carrying babies and very young children this way.  It keeps your pet secure but close to you and unlike traditional carriers, allows the owner to have their hands free.
What are the benefits of a dog sling?
They're great for puppies that haven't been vaccinated yet. You can take them out into the fresh air and start socialising them without putting paws down on the ground.
Small dogs only have little legs and during long walks can easily get tired.  It can be hard juggling the exercise needs of different breeds living together.  With a sling, the owner can carry the smaller dog when they're tired whilst still exercising larger dogs.  It's also great in single-dog households where the owners enjoy taking longer walks.
They're good for dogs with chronic illnesses or disabilities where otherwise it would be difficult or unsafe to go outside.
We love that owners can carry their pet handsfree. This makes it so useful if you're shopping or opening doors etc.
For some people, carriers are heavy and hard to hold for long periods. Slings offer a way of distributing weight that may be more comfortable.
Dogs like to see the world around them and a sling provides a good view of where they're going.
They're good for taking dogs out in areas where there may be predators or dangers lurking.
Some owners hike with their pets but small dogs often struggle to climb over scree or boulders.  The sling means they can join their owners on walks even as the terrain gets a tougher.
if you're travelling, one takes up almost no space. They're easier to fold down and store away when not in use, too.
Nervous dogs may find the closeness to their owner, the comfortable material and the height of their walk less anxiety-inducing than otherwise.
Downsides of Dog Slings:
They're fabric so they're harder to clean especially if your dog has an accident.
They're not suitable for bigger dogs.
Dogs that get easily agitated or over-excited might be able to wriggle free.
You can't use them on airplanes
Not suitable for owners with health conditions that mean they can't carry heavy things.
Some don't have adjustable straps.  It's not just about the dog's comfort but about the owner's comfort, too.
Dogs aren't as protected inside a sling as in a carrier.
Slings are less secure than a traditional dog carrier which will have zippers, buckles or locks.
Not all dogs will like being in a sling. You may not find this out until after you've purchased one.
What you should consider when buying a dog sling?
Measure your dog before buying.  Manufacturers have different ideas about sizing.  Your small dog may actually be too big for some 'small dog' slings.  Products sold online will have the products dimensions in inches or centimetres with height, depth and width clearly shown.  Compare these numbers to the full size of your dog so you can be confident you've purchased the correct one.  
Pay attention to the weight limits, too, as these will all vary between manufacturers.  There can be a big difference in weight between small dog breeds and puppies.  You should also bear in mind that you'll be carrying this weight across your body.
You want a sling that's secure.  It should have a safety loop that attaches to the leash so that if the dog gets free, they don't end up dropping to floor and escaping.  Check for the types of fasteners used to – Velcro, zippers and buckles are common.  Make sure you're happy with the quality.  Compare these to the personality of your pet and decide which is the most suited to their temperament. Online reviewers don't always give the full picture when it comes to products like this, but you should spot some common issues if you read enough of them.
The fabric should be durable but breathable.  It should also be comfortable, too. Take into consideration the kind of climate you'll be wearing one in, too.
Many will come with an adjustable strap but some don't.  If you're of a larger or smaller build, you may find adjustable straps more comfortable.
Choose a sling that you like the look of.  This isn't the most important element of choosing which to buy, but it's worth considering as you'll be wearing it and should feel happy doing so.
---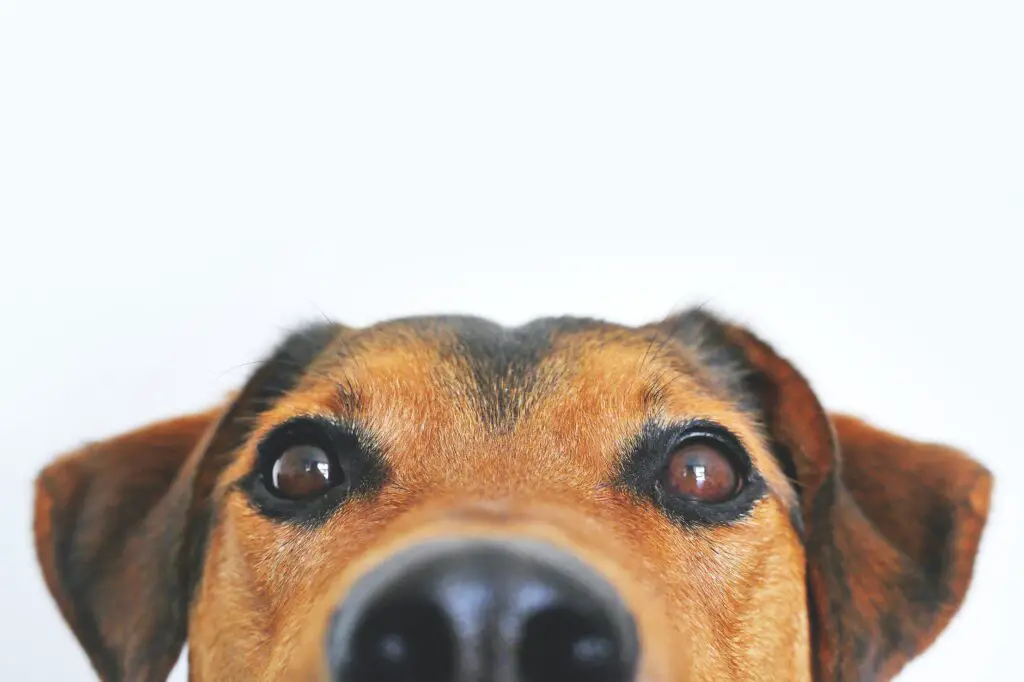 Buying a Dog Carrier Sling
Product size: 12 x 8 x 4 inches; 12 Ounces
Advantages:

This comes in three sizes so you can get a better fit for your dog.
It has an adjustable and wide padded strap for comfort
It comes in different colors so you can choose which suits you best. The black reflective option has a reflective strip which makes it a great option if you carry your dog in the evening.
It's suitable for small and toy breeds
There's a pocket for your phone so you may not need to take out a secondary bag with you.
It's made from leather and mesh and breathable fabric
Reviews say it's comfortable and that they appreciate the different sizing options.
Disadvantages:

Some people don't like the length of the adjustable strap.  People who are very large may have difficulty ensuring it fits comfortably.  Others have said the strap is too long. We'd recommend measuring how long you need to the strap to be and then checking with the product dimensions.
---
Sizing: 13.23 x 8.9 x 1.65 inches; 9.14 Ounces (sizes vary)
Advantages:
This has a machine washable fabric so it's easy to keep clean
There's a safety back buckle included to ensure your dog stays secure even if it manages to wriggle out of the sling. This is so important if you're walking with your dog in urban areas.
There is a range of different sizes some of which include an adjustable strap for a better fit.
There's a zipper pocket included for an extra item like dog poop bags, treats, spare change or a phone.
It can be worn over either shoulder.
Disadvantages:
Some of the sizes don't have an adjustable strap which a few people have complained about. Double check the different options to make sure you understand which one you're buying.
Few have said it needs more support for larger dogs.
---
Sizing: 10.87 x 7.68 x 2.72 inches; 15.52 Ounces
It's machine washable
It's made from cotton and chiffon fabric so it's breathable and very comfortable for the dog.
It's easy to fold-up and carry so it's ideal if you go on longer walks with your dog and they're happy to walk when you first set-off.  It's also useful if you live in an apartment or anywhere where space is a premium.

There's a secure buckle.  There's also a security lock to prevent the dog falling out.
It has an adjustable strap.
It holds dogs up to 10 pounds.
It has a reversible design.
Disadvantages:
A few reviewers have said that it's not ideal for very short people.  There's no pocket for phones or snacks.
---
Product Size: 11 x 9 x 3.7 inches; 11.9 Ounces
Advantages:

It has a soft padded strap that is adjusted easily thanks to its simple buckle.  The strap has a width of 3.15 inches and uses a foam-like padding for comfort.  You can adjust the strap from 17.72 inches to 35.34.

There's an adjustable safety hook that you connect to the dog's collar in addition to two buttons to help prevent your pet falling out.
This is a really attractive bag
It comes in a range of different colors
Made from breathable cotton.

Suitable for pets weighing up to 13 pounds but most suitable for dogs between 5 and 12 pounds. The manufacturer says its better for dogs with short legs.
It includes a zipper pocket for treats, poo bags, a phone, etc.
It's reversible and machine washable.
Disadvantages:

Despite many reviewers saying it's well made, some say its size overwhelms very small dogs.
---
Advantages:
This says it's suitable for medium dogs (10 to 20 pounds)
It includes a safety hook which attaches to the sling from the collar.
It has a drawstring safety mesh net to prevent jumping out
It's breathable, comfortable and waterproof.  It's made from Oxford cloth, too.
The shoulder strap is wide and adjustable for comfort.
Disadvantages: 
Despite what it says, some reviewers are saying this is not for dogs over 10 pounds.
---
We hope you've found the information helpful and good luck with your shopping 🙂
Some owners choose to make their own sling. We're not very talented when it comes to creative endevors like this but if you are, you may find it a cheaper options.